Revving Up Excitement: A Sneak Peek at F1 2021
Table of Contents
Introduction
The world of Formula 1 racing has long been a thrilling spectacle for motorsports enthusiasts. As the pinnacle of automotive performance and technology, F1 continually pushes the boundaries of what is possible. 2021 promises to be an exciting year for the sport, with an array of sport-related releases, gadgets, and toys that you can enjoy regardless of your age.
In this article, we'll take a sneak peek at F1 2021, including the highly anticipated video game, the exciting racing season, F1-inspired drones, and other exhilarating adult toys and gadgets. So, buckle up and get ready for the ride of your life!
F1 2021: The Video Game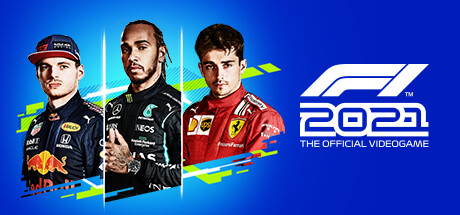 If you've ever dreamt of stepping into the shoes of your favorite F1 driver or team principal, the F1 2021 video game is your chance to make those dreams come true. Developed by Codemasters and published by Electronic Arts, this latest installment in the popular F1 game series brings a plethora of new features, improvements, and updates that will make your virtual racing experience even more immersive and enjoyable. Let's take a closer look at what the game has to offer.
1. Braking Point: A New Story Mode
In their quest to create the most authentic F1 experience, the developers have introduced a brand new story mode called Braking Point. This narrative-driven mode allows you to start your career in F2 racing, work your way up the ranks, and eventually join an F1 team. Complete with rivalries, team dynamics, and media interviews, Braking Point lets you navigate the highs and lows of your character's career, both on and off the track.
2. Two-Player Career Mode
For the first time ever, the F1 series introduces a two-player career mode. You and a friend can now embark on your racing careers together, either as teammates or fierce rivals. This innovative mode adds a new layer of multiplayer excitement and takes competition to the next level. Will you work together for collective glory or let rivalry drive you apart? The choice is yours.
3. Real-Season Start
F1 2021's Real-Season Start feature allows you to jump into the ongoing F1 season with real-life data, accurately reflecting the current standings, and driver performance. This adds a whole new dimension to the game, as you can feel the direct impact of real-world events on your gameplay.
4. Enhanced Graphics and Physics
The F1 series has always been known for its realistic graphics, and F1 2021 takes it up a notch. With support for Ray Tracing and DLSS, the game delivers breathtaking visuals that make you feel like you are watching a live telecast of an actual race. Additionally, the developers have further fine-tuned the game's physics, resulting in a more realistic and immersive driving experience.
5. Minigames and Challenges
In addition to the main story and career modes, F1 2021 offers a variety of minigames and challenges to test your racing skills. Whether you're racing against the clock or trying to set the fastest lap, these challenges will keep you entertained and help hone your driving abilities.
F1 2021 Racing Season
The adrenaline rush of watching F1 cars zoom past at breakneck speeds is an unbeatable experience. The 2021 F1 racing season is shaping up to be a nail-biting contest, with new rules and regulations set to make the competition even fiercer. Here are some of the highlights to look forward to this season:
1. Reduced Downforce
In an attempt to promote closer racing and increase overtaking opportunities, the FIA has introduced new aerodynamic regulations to reduce downforce levels on the cars. This change is expected to make the races more exciting and competitive.
2. New and Returning Tracks
The original 2021 F1 calendar includes 23 races, with several new and returning tracks. New tracks in 2021 include the Circuit Zandvoort in the Netherlands and Jeddah Street Circuit in Saudi Arabia, while the returning tracks include the Circuit of The Americas in the United States and Imola Circuit in Italy.
3. Cost Cap and Sliding Scale Aero Testing
F1 teams are now subjected to a cost cap of $145 million per season, excluding driver salaries and marketing expenses. This is expected to level the playing field and make the sport more sustainable. Additionally, a sliding scale aero testing regulation has been implemented, allowing lower-ranked teams to have more wind tunnel testing time compared to higher-ranked teams.
4. Exciting Driver Lineups
The 2021 F1 season sees several exciting driver lineup changes, with Carlos Sainz Jr. joining Ferrari, Daniel Ricciardo moving to McLaren, and Sergio Perez partnering with Max Verstappen at Red Bull Racing.
F1 Racing Drones
If you're a fan of both F1 racing and drone technology, what's better than combining the two? F1-inspired racing drones deliver high-speed thrills and incredible maneuverability, offering a unique crossover between the two worlds. Let's take a look at some F1-inspired racing drones that will rev up your excitement and put you in control of your own flying machine.
1. F1-Racer 250
The F1-Racer 250 is a sleek, lightweight drone that is perfect for racing enthusiasts. With a top speed of up to 60 mph, this drone clearly takes inspiration from the world of F1. The carbon fiber frame and LED lights give it a distinct look, while the powerful brushless motors ensure excellent performance.
2. Diatone GT-M540
The Diatone GT-M540 is another F1-inspired racing drone that promises to deliver jaw-dropping speeds and unparalleled agility. Its unique design, with an integrated protective canopy, gives it an unmistakable resemblance to an F1 car. Equipped with high-performance motors and electronic speed controllers, this drone is a top contender on any race course.
3. EMAX Hawk Sport
The EMAX Hawk Sport is an F1-inspired racing drone that offers a perfect blend of speed, agility, and durability. With a top speed of around 110 mph, this drone is a force to be reckoned with. The Hawk Sport's aerodynamic design and powerful brushless motors make it an excellent choice for both beginners and experienced drone racers.
Other F1-Inspired Gadgets and Toys
Apart from video games and racing drones, there are plenty of other F1-inspired gadgets and toys that cater to adult fans of the sport. Here, we've listed a few options that will bring out the inner F1 enthusiast in you.
1. F1 Remote Control Cars
What better way to bring the excitement of F1 racing to your living room than with a remote control car? From scale models of your favorite F1 cars to high-speed racing machines, there is an RC car to suit every taste and budget. Some popular choices include the Tamiya F1 RC cars and the Scalextric F1 slot car sets.
2. F1 Racing Simulators
Experience the thrill of F1 racing from the comfort of your own home with a professional-grade racing simulator. These simulators provide a realistic racing experience through state-of-the-art software and hardware components. Popular options include the Playseat F1 Racing Simulator, SimXperience Stage 5 Motion Racing Simulator, and GTR Simulator GT Model Racing Simulator.
3. F1 Board Games
Gather your friends and immerse yourself in the strategic world of F1 racing with a board game. These games incorporate the intricacies of F1 strategy, pit stops, and vehicle management, making for an engaging gameplay experience. Some notable F1 board games are Formula D, Championship Formula Racing, and Downforce.
Conclusion
The world of F1 racing never fails to amaze and entertain. Regardless of whether you're a die-hard fan or just looking to try something new, there is an array of sport-related releases, gadgets, and toys that promise to fuel your excitement in 2021. From the immersive F1 2021 video game to the exhilarating racing season, F1-inspired racing drones, and other gadgets, there's something for everyone to enjoy. So, gear up and dive into the fast-paced world of Formula 1!